QUIZ QUESTION ANSWER
Question
In 1972 which player missed out on a transfer from Huddersfield to Liverpool when he failed a medical because of high blood pressure - allegedly the result of excessive sexual activity?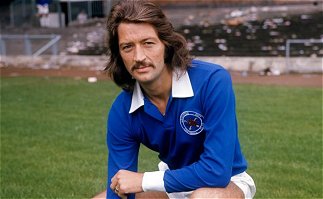 Answer:
Frank Worthington.
Having failed a medical at Anfield, Liverpool manager Bill Shankly sent him to Majorca for a week to relax. But it wasn't the right place to expect him to relax and on his return he failed the medical again and the move to Liverpool was off. He later signed for Leicester City.
For hundreds of more questions click on Quiz