QUIZ QUESTION ANSWER
Question
In February 2015 it was revealed that Chelsea's John Terry had spent something like £145,000 over the previous 8 years - on what?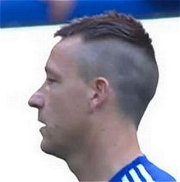 Answer:
For eight years John Terry had paid for every member of the Chelsea team and back-room staff to have their hair cut by his hairdresser, Leo Bancroft. And no, it really wasn't April 1st when that became public!
For hundreds of more questions click on Quiz