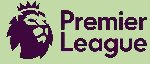 Leading League goalscorer:
Harry Kane
(Tottenham Hotspur)
29 goals
Antonio Conte managed Chelsea to the Premier League title in his first season in English football.
Harry Kane finished as Premier League top scorer for the second season in a row helped by scoring 7 goals in Spurs' last 2 League matches - 4 in the 6-1 victory at reigning champions Leicester and 3 in the club record 7-1 League win at Hull.
Those goals helped Spurs to 2nd place, the first time they had finished above neighbours Arsenal since 1994/95. Arsenal's 5th place saw them miss out on Champions League qualification for the first time since 1997/98.